Every year we prepare for you a luxurious St. Martin's Day celebration and this year will be no exception!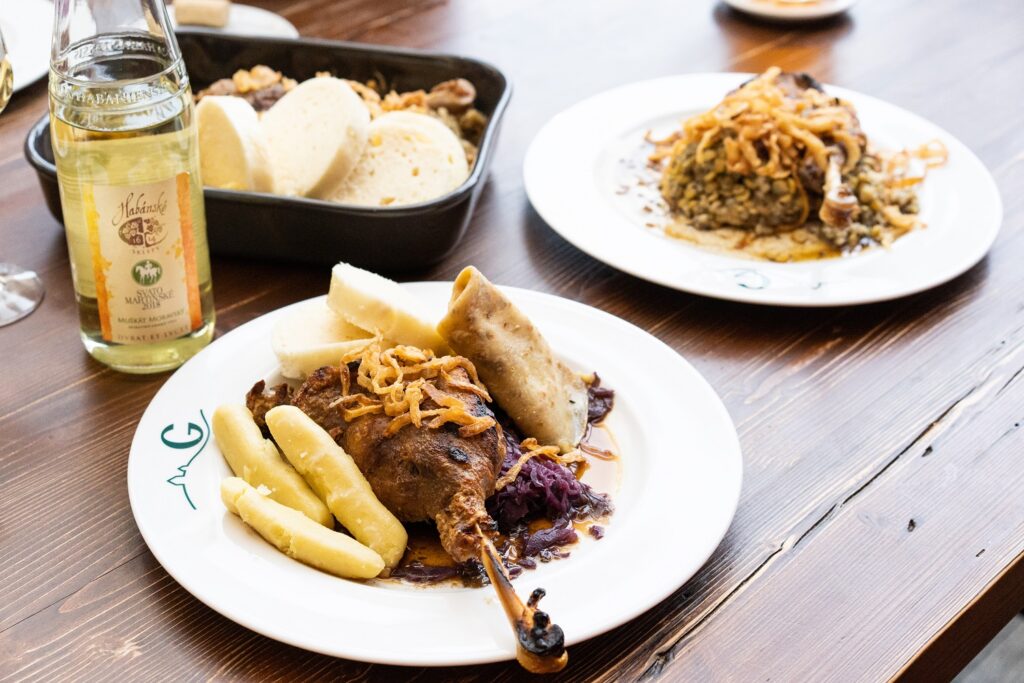 What can you look forward to?
Luxury served St. Martin's goose with a variation of homemade dumplings and cabbage
Banquet with a wide range of hot dishes and desserts
A bottle of St. Martin's wine
Unlimited consumption of wine on tap
Dulcimer music
The dinners will be held on Saturday 12.11.2022 and 19.11.2022 in Hotel Galant Mikulov.
The price is 1.290 CZK / person.
To make a reservation, please contact us at event@galant.cz or call 777 117 137.
And if you'd like to enjoy dinner and relax with us at the same time, you can check out our accommodation package here.
We look forward to seeing you!